What is a Dual Component Epoxy?
Views: 16 Author: Site Editor Publish Time: 2021-12-15 Origin: Site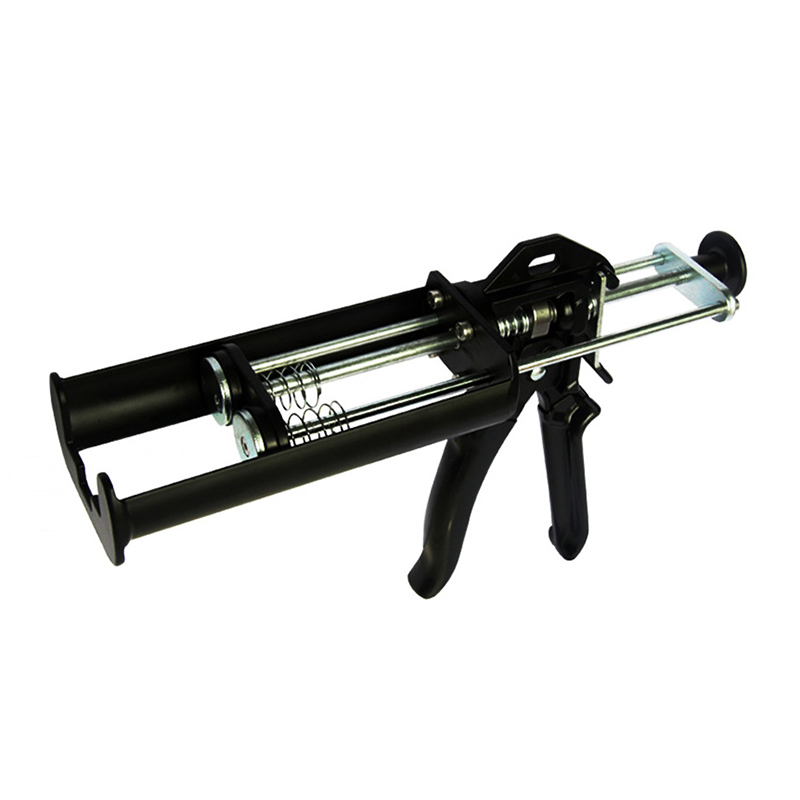 In the last article, we briefly introduced information about dual component epoxy. This article will introduce you to some practical knowledge. This involves the use of distributing guns and static mixers. This paper will mainly introduce the practical application of distributing guns.
Distribution gun is also called epoxy distribution gun and manual distribution gun. This is a simple AB glue construction tool. You can quickly assemble it for operation. However, there are many different proportions between the mixing proportion of glue and the proportion of dual component epoxy cartridges. There are mainly 1:1, 1:2, 1:4, and 1:10 ratios on the market. Of course, the corresponding epoxy dispensing gun can also be customized for other particular mixing ratios. The diameter of the piston rod on the epoxy dispensing gun must correspond to the dual component epoxy cartridge to work smoothly. Ensure that no air is mixed during assembly. Otherwise, the performance and bonding effect of glue will be affected. When you squeeze the grip of the dispensing gun, squeeze it slowly and evenly. In this way, the glue is mixed more evenly and thoroughly, and the bonding effect is better.
These are some topics about distributing guns. If you have any questions, please contact us. We are always ready to pay for you. In the future, we will continue to update relevant industry news. Please collect our site.