Different Types of Disposable Static Mixers: Exploring Mixing Solutions
Views: 1 Author: Site Editor Publish Time: 2023-08-30 Origin: Site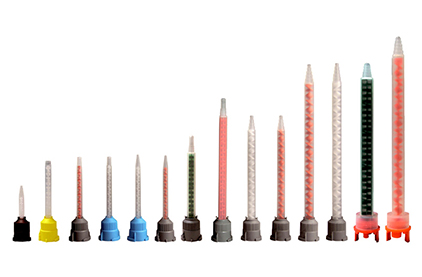 Static mixers have become a staple in various industries, offering efficient and reliable solutions for mixing fluids and materials. Among the array of static mixers available, disposable static mixers have gained traction due to their convenience, reduced cross-contamination risks, and cost-effectiveness. As a leading static mixer manufacturer, Haijing provides insights into different types of disposable static mixers and their applications, highlighting how they contribute to diverse industries.
Understanding Disposable Static Mixers
Disposable static mixers, also known as disposable mixing elements or motionless mixers, are designed for single-use applications. These mixers offer several advantages over traditional mixers, such as reduced cleaning requirements, minimized downtime, and avoidance of cross-contamination. They are particularly beneficial in industries where maintaining hygiene and process efficiency are paramount.
Types of Disposable Static Mixers
1. Helical Static Mixers
Helical static mixers are characterized by their twisted or helical internal elements. These elements create a swirling motion within the mixer, effectively blending fluids or materials as they pass through. Helical mixers are widely used in industries like water treatment, chemical processing, and food production, where consistent mixing is essential for product quality.
2. Stacked Plate Static Mixers
Stacked plate static mixers consist of alternating layers of plates, each with angled elements. Fluids pass through the gaps between the plates, where the angled elements induce thorough mixing. These mixers are commonly utilized in applications that require precise and efficient blending of materials, such as pharmaceuticals and specialty chemicals.
3. Coaxial Static Mixers
Coaxial static mixers feature concentric cylinders with channels or grooves along their lengths. Fluids are introduced through the outer cylinder and forced to mix as they flow through the channels, ensuring uniform distribution. Coaxial mixers are often used in medical and biotechnology applications, as well as in the production of cosmetics and personal care products.
4. Tubular Static Mixers
Tubular static mixers, also known as inline static mixers, consist of a series of baffles or elements placed within a cylindrical housing. As fluids pass through the housing, the baffles redirect and mix the materials, achieving homogenization. Tubular mixers find applications in the chemical, petrochemical, and oil and gas industries.
5. Folding Blade Static Mixers
Folding blade static mixers employ folding blades or vanes that are positioned at specific angles within the mixing chamber. These blades create turbulence and folding actions, promoting effective mixing. Folding blade mixers are commonly used in industries such as adhesives, sealants, and resin processing.
Applications of Different Types of Disposable Static Mixers
The diverse types of disposable static mixers cater to a wide range of industries and applications:
Helical Mixers: Ideal for applications requiring efficient mixing of liquids with varying viscosities, such as water treatment and chemical production.
Stacked Plate Mixers: Suited for precise blending of pharmaceutical ingredients, as well as mixing shear-sensitive materials in the food and beverage industry.
Coaxial Mixers: Used in medical and cosmetic industries for producing emulsions, creams, and ointments with consistent texture.
Tubular Mixers: Applied in scenarios where continuous mixing of fluids is necessary, such as in the production of polymers and petrochemicals.
Folding Blade Mixers: Well-suited for achieving thorough mixing in applications involving adhesives, resins, and other viscous materials.
Haijing Static Mixer
As a reputable static mixer manufacturer, Haijing specializes in providing high-quality static mixer nozzles to cater to various industry needs. With a commitment to innovation and excellence, Haijing offers a range of static mixer solutions designed to enhance mixing efficiency and product quality.
Conclusion
In conclusion, the world of disposable static mixers offers a variety of solutions tailored to different industries and applications. Each type of mixer brings unique benefits and features, contributing to efficient and consistent mixing processes across various sectors. As industries continue to evolve, disposable static mixers remain a crucial tool for achieving optimal mixing results while minimizing contamination risks and ensuring cost-effectiveness.