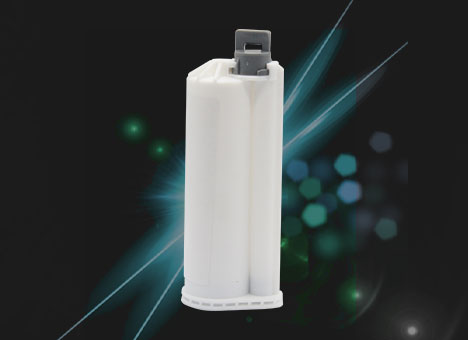 As a leading dual cartridge manufacturer, Haijing understands the importance of addressing common issues that manufacturers encounter when using dual cartridges for dispensing two-component materials. Ensuring optimal performance is essential to maintain productivity, minimize downtime, and achieve consistent results. In this article, we will explore some common troubleshooting tips to help manufacturers overcome these challenges and enhance their experience with dual cartridges.
1. Cartridge Leakage
Identifying the Issue:
Cartridge leakage can occur due to improper sealing or damage to the cartridge components. Signs of leakage include visible adhesive or resin escaping from the cartridge, resulting in messy and inefficient dispensing.
Troubleshooting Tips:
• Inspect the cartridges for any cracks, dents, or deformities before use.
• Ensure proper installation of the cartridge components, including caps, pistons, and retaining nuts.
• Use high-quality cartridges with reliable sealing mechanisms.
• Store cartridges in a controlled environment to prevent exposure to extreme temperatures that could compromise the cartridge integrity.
2. Improper Mixing
Identifying the Issue:
Improper mixing results in inadequate blending of the two-component materials, leading to inconsistent adhesive strength, curing issues, or compromised performance.
Troubleshooting Tips:
• Follow the recommended mixing ratio specified by the adhesive manufacturer.
• Confirm that the cartridge system has the correct mixing elements for the specific ratio.
• Ensure the proper installation and alignment of the mixing elements within the cartridge.
• Apply adequate pressure while dispensing to ensure thorough mixing.
• Consider using static mixer nozzles for more efficient and consistent blending.
3. Clogging
Identifying the Issue:
Clogging can occur when foreign particles or dried adhesive obstruct the flow path within the cartridge system. It can cause dispensing interruptions, inconsistent flow rates, or complete blockage.
Troubleshooting Tips:
• Keep the cartridge system clean and free from debris.
• Use filtered materials or strain them before loading into the cartridge.
• Clean the dispensing equipment regularly to prevent contaminants from entering the cartridges.
• Use appropriate cartridge caps to seal the cartridges when not in use.
• Store cartridges upside down to prevent settled particles from blocking the cartridge outlets.
4. Inconsistent Flow or Dispensing Inconsistencies
Identifying the Issue:
Inconsistent flow or dispensing inconsistencies can lead to uneven adhesive application, resulting in compromised bond strength or aesthetics.
Troubleshooting Tips:
• Confirm that the dispensing equipment is calibrated correctly for the specific cartridge system.
• Ensure proper loading of the cartridges into the dispensing gun, ensuring a secure and stable connection.
• Maintain a consistent dispensing pressure to achieve a steady flow.
• Check for any blockages or air bubbles in the cartridges or dispensing system.
• Regularly inspect and clean dispensing nozzles or tips to prevent buildup or obstructions.
5. Premature Curing
Identifying the Issue:
Premature curing refers to the adhesive or resin curing before it can be properly dispensed or applied. It can occur due to factors such as incorrect mixing ratios, improper storage conditions, or expired materials.
Troubleshooting Tips:
• Ensure accurate mixing ratios as specified by the adhesive manufacturer.
• Store cartridges in controlled environments, following recommended temperature and humidity conditions.
• Check the expiration date of the adhesive or resin and avoid using expired materials.
• Verify the compatibility of the adhesive with the specific cartridge system and dispensing equipment.
6. Retaining Resin/Adhesive in Cartridge
Identifying the Issue:
Retaining resin or adhesive refers to the material remaining in the cartridge after dispensing, leading to waste and inefficiency. This issue can arise due to inadequate purging or poor cartridge design.
Troubleshooting Tips:
• Purge the cartridge before and after dispensing according to the manufacturer's instructions.
• Opt for dual cartridges with efficient piston designs that minimize retained material.
• Consider using low-waste cartridge systems or innovative designs that reduce the volume of retained material.
• Use precise dispensing techniques to minimize over-dispensing or excess material left in the cartridge.
Conclusion
Haijing, a reputable dual cartridge manufacturer, understands the challenges manufacturers face when using dual cartridges for two-component material dispensing. By following these troubleshooting tips, manufacturers can effectively address common issues such as cartridge leakage, improper mixing, clogging, inconsistent flow, premature curing, and retained material. Implementing these measures will enhance the performance, reliability, and efficiency of the dual cartridge systems, ultimately improving productivity and achieving optimal results. For further assistance or to explore our range of high-quality dual cartridges, feel free to reach out to Haijing and benefit from our expertise in the field.