Choosing the Right Dual Cartridge System: Key Considerations for Manufacturers
Views: 7 Author: Site Editor Publish Time: 2023-07-16 Origin: Site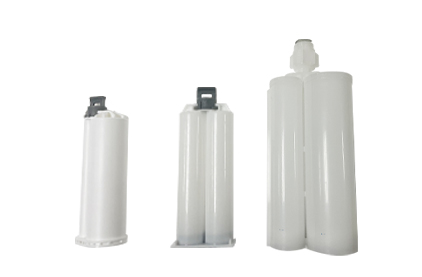 Selecting the appropriate dual cartridge system is crucial for manufacturers seeking efficient and precise dispensing of two-component materials. With various options available in the market, it's essential to consider specific factors to ensure compatibility, optimal performance, and cost-effectiveness. In this article, we will explore the key considerations manufacturers should consider when choosing a dual cartridge system.
1. Material Compatibility
The first and foremost consideration is the dual cartridge system's compatibility with the dispensed materials. Different adhesives, sealants, resins, and other two-component materials have varying chemical properties. Ensure that the cartridges and dispensing components are compatible with the materials to avoid any chemical reactions, curing issues, or compromised performance.
2. Ratio Requirements
Understanding the required mixing ratio is critical for selecting the appropriate dual cartridge system. The ratio determines the proportion of the two components to be dispensed and mixed accurately. Dual cartridge systems come in various ratios, such as 1:1, 2:1, 4:1, 10:1, and others. Match the system's ratio with the specific requirements of your application to ensure consistent and precise mixing.
3. Cartridge Size and Capacity
Consider the size and capacity of the cartridges needed for your application. Dual cartridge systems come in different sizes, ranging from small-volume cartridges suitable for precise applications to larger cartridges for high-volume dispensing. Assess the volume requirements of your project, production demands, and anticipated usage to determine the appropriate cartridge size and capacity.
4. Dispensing Options
Evaluate the available dispensing options provided by the dual cartridge system. Different systems offer various dispensing methods, including manual hand-held guns, pneumatic or electric dispensers, and automated equipment. Consider the scale of your production, the level of precision required, and the ergonomics of the dispensing process to select the most suitable option for your manufacturing environment.
5. Mixing and Dispensing Precision
Ensure the dual cartridge system offers consistent and precise mixing and dispensing capabilities. Look for systems that thoroughly and uniformly mix the two components, minimizing the risk of incomplete or ineffective blending. Reliable systems should also offer consistent flow rates and controlled dispensing to achieve accurate application and minimize material waste.
6. Ease of Use and Maintenance
Consider the ease of use and maintenance requirements of the dual cartridge system. Look for user-friendly designs that facilitate cartridge loading, changing, and cleaning. Easy-to-access components and simple maintenance procedures can save time and reduce downtime during production. Additionally, inquire about the availability of spare parts and the ease of obtaining replacements or repairs when needed.
7. Quality and Reliability
Select a dual cartridge system from reputable manufacturers known for their quality and reliability. Research the manufacturer's track record, certifications, and adherence to industry standards. Reading customer reviews and testimonials can provide insights into the system's performance and durability. Investing in a reliable system ensures consistent dispensing results and minimizes the risk of disruptions in your manufacturing processes.
8. Cost-effectiveness
While price is a factor to consider, it should not be the sole determinant of your decision. Evaluate the overall cost-effectiveness of the dual cartridge system by considering factors such as material efficiency, reduced waste, increased productivity, and long-term reliability. A slightly higher upfront investment in a high-quality system can often result in significant savings and improved performance in the long run.
Conclusion
Choosing the right dual cartridge system is critical for manufacturers aiming to efficiently dispense two-component materials. Manufacturers can make informed decisions that align with their specific application needs by considering factors such as material compatibility, ratio requirements, cartridge size, dispensing options, mixing precision, ease of use, reliability, and cost-effectiveness. Careful selection of a dual cartridge system ensures consistent, reliable, and cost-efficient processes, leading to high-quality end products and enhanced manufacturing efficiency.
If you still don't know how to choose the right dual cartridge, contact Haijing and tell us your needs. As a professional dual cartridge supplier, we can give you the best advice and the most suitable product.