The method of discharging bubbles from the dispensing syringe of the dispensing gun
Views: 18 Author: Site Editor Publish Time: 2022-07-15 Origin: Site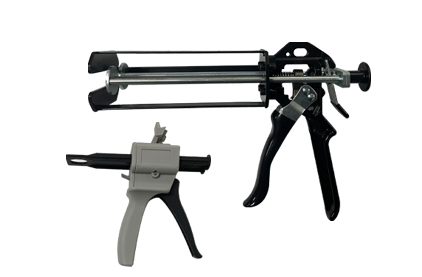 There are generally two problems with the bubbles in the dispensing syringe of the dispensing gun. First, the bubbles appear in the glue itself. Second, air enters the glue during use. Two points need to be excluded when using the dispensing syringe. It is perfect to use the dispensing syringe; otherwise, the dispensing will not meet the requirements, which is why the bubble significantly influences the dispensing.

To solve the problem of glue bubbles that appeared in the first point, some glues will have bubbles themselves. For example, when epoxy resin glue is placed in the dispensing syringe, bubbles will appear, and the bubbles themselves will be inside the glue. Dispensing will cause glue due to bubbles. The amount of each glue is different, leading to poor dispensing quality. To achieve the dispensing effect, it is necessary to discharge the air bubbles. The discharge method can be a centrifugal or vacuum pump, solving the existing air bubble problem.
For the problem of glue bubbles in the second dispensing, you can use a conical dispensing syringe or a larger needle to solve the bubbles in the dispensing syringe because during the dispensing process, the dispensing syringe leaks air, resulting in There are bubbles in the glue, the quality of the glue is relatively poor, and the solution is also straightforward, the above is the solution.