Optimizing Mixing Efficiency with Static Mixer Nozzles: Tips and Techniques
Views: 8 Author: Site Editor Publish Time: 2023-07-26 Origin: Site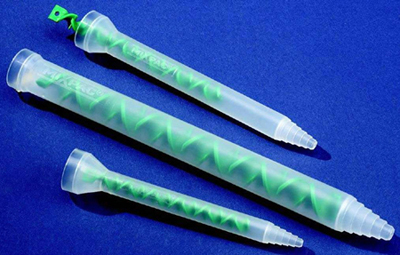 In industrial processes involving mixing fluids, achieving optimal mixing efficiency is crucial for ensuring product quality, consistency, and cost-effectiveness. Static mixer nozzles have emerged as an innovative solution to enhance mixing performance and streamline industrial operations. In this article, we will explore the tips and techniques for optimizing mixing efficiency with static mixer nozzles, empowering industries to achieve superior mixing results.
Understanding Static Mixer Nozzles
Static mixer nozzles, also known as motionless mixers or inline mixers, are specialized devices designed to promote efficient and homogenous mixing of fluids. Unlike dynamic mixers that rely on moving parts, static mixer nozzles harness the fluid flow to achieve mixing. The unique design features stationary mixing elements, such as baffles, blades, or channels, strategically arranged within a cylindrical housing.
Tip 1: Selecting the Right Static Mixer Nozzle
The first step in optimizing mixing efficiency is selecting the appropriate static mixer nozzle for the specific application. Various factors, including the fluid properties, flow rate, viscosity, and desired level of mixing, play a crucial role in determining the optimal mixer design. Understanding the requirements and characteristics of the materials to be mixed is essential in making the right choice.
Different static mixer nozzle configurations, such as helical, wafer, or stacked-disc, offer distinct advantages depending on the mixing application. Consulting with a professional static mixer nozzle manufacturer like Haijing can provide valuable insights and recommendations tailored to your needs.
Tip 2: Proper Installation and Positioning
Correct installation and positioning of the static mixer nozzle are essential for optimal mixing efficiency. The mixer should be installed in a straight section of the pipeline, away from bends, elbows, or other obstructions that could disrupt the flow patterns. Ensuring uniform and uninterrupted fluid flow through the mixer is crucial.
Additionally, the orientation and alignment of the static mixer nozzle must be carefully considered. Proper positioning will ensure that the flow interacts with the mixing elements effectively, maximizing the degree of mixing achieved.
Tip 3: Controlling Flow Rate and Pressure
Controlling the flow rate and pressure of the fluids passing through the static mixer nozzle can significantly impact mixing efficiency. Too high or too low flow rates may lead to incomplete mixing or increased pressure drop across the mixer, respectively.
By optimizing the flow conditions, the static mixer nozzle can operate within its designed parameters, resulting in efficient mixing with minimal energy consumption.
Tip 4: Temperature Control
In some mixing processes, temperature is critical in achieving the desired outcomes. Proper temperature control of the fluids can enhance mixed materials' fluidity, reactivity, and solubility. It is essential to consider the temperature requirements of the process and ensure that the static mixer nozzle can handle the specified temperature range.
Tip 5: Regular Maintenance and Cleaning
Regular maintenance and cleaning of the static mixer nozzle are necessary to maintain optimal mixing efficiency. Accumulating debris, deposits, or fouling can negatively affect mixing performance over time. A scheduled maintenance routine will ensure that the mixer continues operating at its peak performance.
Conclusion
Static mixer nozzles have revolutionized industrial mixing processes, offering a cost-effective and efficient solution for achieving homogenous mixing of fluids. By following these tips and techniques for optimizing mixing efficiency, industries can unlock the full potential of static mixer nozzles and improve product quality and process efficiency.
If you're looking for high-quality static mixer nozzles to enhance your industrial processes, Haijing is here to help. As a professional static mixer nozzle manufacturer, Haijing offers a wide range of static mixer solutions tailored to your specific needs. With their expertise and commitment to innovation, Haijing can provide reliable and efficient static mixer nozzles to optimize your industrial processes.