What Happens When Two Dyes Of Different Colors Are Poured Into The Static Mixer Tube?
Views: 61 Author: Site Editor Publish Time: 2021-01-27 Origin: Site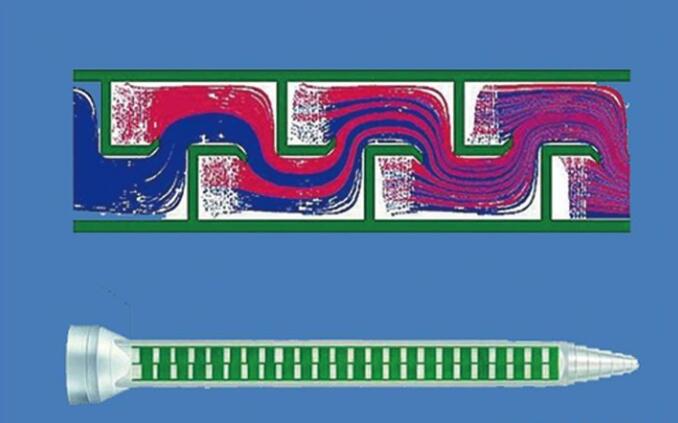 Today SAYYES brings you a short story. SAYYES's friends wanted to draw on a whim, so they took out pens, drawing paper and dyes. I wanted to paint a colorful sea of flowers. In the process of painting, the friends encountered a problem. They felt that the colors were not even enough to look good. So we searched on google for "how to mix the dye quickly and evenly", then google recommended one This is something called a "static mixer tube", so we found a plastic static mixer, pour two different colors of dyes into the tube, the dyes flow down, and instantly mix the two different dyes evenly. Next, SAYYES will show you the helical static mixer.
The use of the static mixer nozzle provides a low-cost solution for the mixing of two-component liquids. The use of a static mixing tube can save labor, reduce waste, and greatly improve productivity and reduce costs.
It does not need to be driven by external force, and only uses the fluid itself to perform continuous cutting and overlap when passing through the mixer to convert more than two materials into a uniform static mixer tube.