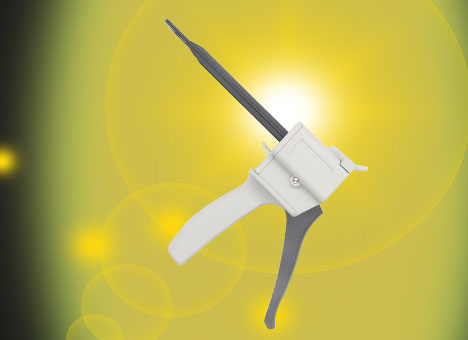 Epoxy dispensing guns are invaluable tools in various industries, enabling precise and efficient application of epoxy resins for bonding, sealing, and coating purposes. However, like any equipment, epoxy dispensing guns can encounter issues that hinder their performance. In this guide, we'll delve into some common problems users may face with epoxy dispensing guns and provide troubleshooting steps to resolve them.
Epoxy dispensing guns are widely used for their precision and efficiency in applying epoxy adhesives. However, problems can arise during their operation, causing frustration and potentially affecting the quality of your work. Fortunately, many of these issues can be resolved with the right troubleshooting steps.
Common Epoxy Dispensing Gun Issues
1. Uneven Dispensing
Symptoms: Epoxy is dispensed unevenly, resulting in an inconsistent application.
Possible Causes:
Air Bubbles: Air trapped in the epoxy can lead to uneven dispensing.
Improper Mixing: Inadequate mixing of epoxy components can cause inconsistent flow.
Worn Parts: Worn or damaged dispensing gun components can disrupt the flow.
2. Clogging
Symptoms: The epoxy dispensing gun becomes blocked, preventing epoxy from flowing smoothly.
Possible Causes:
Viscosity Issues: Epoxy with high viscosity can lead to clogs.
Resin Hardening: Epoxy residue can harden within the gun, obstructing the flow.
Dirty Components: Contaminants in the epoxy or gun components can cause clogs.
3. Dripping or Leaking
Symptoms: The gun drips or leaks epoxy even when not in use.
Possible Causes:
Overfilling: Excess epoxy in the gun can escape through the nozzle.
Loose Fittings: Loose or damaged fittings may allow epoxy to leak.
Seal Damage: Damaged seals can result in leakage.
4. Inconsistent Flow
Symptoms: The epoxy flow varies unexpectedly during application.
Possible Causes:
Air Pressure: Inconsistent air pressure can affect epoxy flow.
Temperature: Epoxy's viscosity changes with temperature fluctuations.
Worn Components: Wear and tear on gun components can lead to inconsistencies.
Troubleshooting Steps
Now that we've identified common issues, let's explore troubleshooting steps to address them:
1. Uneven Dispensing
Solution: Ensure thorough epoxy mixing, degassing to remove air bubbles, and inspect the gun components for wear. Replace worn parts as needed.
2. Clogging
Solution: Use epoxy with the appropriate viscosity. Clean the gun regularly, and use a suitable flushing agent. If clogging persists, disassemble the gun and clean all components thoroughly.
3. Dripping or Leaking
Solution: Avoid overfilling the gun, tighten loose fittings, and inspect seals for damage. Replace damaged seals promptly.
4. Inconsistent Flow
Solution: Maintain consistent air pressure and keep epoxy at a consistent temperature. Regularly inspect and replace worn components to ensure uniform flow.
Conclusion
Epoxy dispensing guns are essential tools in many industries, but troubleshooting common issues is crucial to maintaining their performance. By addressing problems such as uneven dispensing, clogging, dripping, or inconsistent flow, you can ensure a smooth and efficient epoxy application process.
For high-quality epoxy dispensing guns that are reliable and designed to minimize common issues, consider choosing a trusted manufacturer like Haijing.
About Haijing
Haijing stands as a distinguished epoxy dispensing gun manufacturer, renowned for their unwavering commitment to excellence within the industry. With a relentless focus on quality and innovation, Haijing has engineered a line of epoxy dispensing solutions that are specifically designed to alleviate the very challenges users encounter in the field. These dispensing guns have been meticulously crafted to tackle four prevalent issues often faced by professionals: uneven dispensing, clogging, dripping or leaking, and inconsistent flow. By integrating cutting-edge technology and precision engineering, Haijing's dispensing guns ensure seamless epoxy application while significantly mitigating these common problems. When you choose Haijing, you're investing in tools that not only enhance efficiency but also elevate the quality of your work, making the epoxy application process smoother and more precise. Explore Haijing's comprehensive product catalog on their website to witness firsthand how their solutions can revolutionize your epoxy dispensing experience, ensuring your projects are completed with unparalleled precision and efficiency.