The Importance of Choosing the Right Dispensing Gun for Your Application
Views: 6 Author: Site Editor Publish Time: 2023-07-18 Origin: Site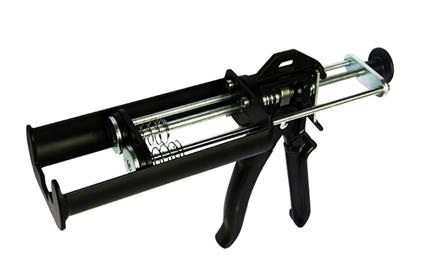 In the world of manufacturing, precision and efficiency are paramount. Regarding adhesive application, selecting the right dispensing gun is a critical decision that can significantly impact the quality of your end product, production efficiency, and overall success. This article delves into the importance of choosing the right dispensing gun for your application and highlights the key factors. As a professional dispensing gun manufacturer, Haijing understands the significance of this decision and aims to provide you with the ideal solution tailored to your needs.
Achieving Precision and Accuracy
Precision and accuracy are crucial factors in adhesive application. The right dispensing gun allows for controlled and consistent dispensing, ensuring the adhesive is applied exactly where needed. Consider the viscosity of your adhesive and the precision required for your application. Some guns offer adjustable flow rates and precise control, allowing you to achieve the desired accuracy.
Enhancing Efficiency and Productivity
Choosing the right dispensing gun can enhance efficiency and productivity in your manufacturing process. An appropriate gun will optimize the flow rate and dispensing speed, reducing material waste and improving cycle times. Consider the volume of adhesive you need to dispense and the rate at which it should be applied to achieve optimal efficiency without compromising quality.
Material Compatibility
Adhesives and sealants come in various formulations; material compatibility is vital for successful application. Different materials have varying viscosities and curing properties, requiring specific dispensing techniques. Consider the compatibility of the dispensing gun with the adhesive or sealant you are using. Ensure that the gun is designed to handle your materials' viscosity and chemical composition to avoid issues such as clogging, improper curing, or inconsistent bonding.
Dispensing Method and Volume
Different applications require different dispensing methods and volumes. Consider the dispensing method that best suits your needs—manual handheld guns for smaller-scale operations or automated systems for high-volume production lines. Additionally, evaluate the volume of adhesive you need to dispense. Some guns offer various cartridge sizes or the ability to connect to larger reservoirs, providing flexibility and adaptability to your specific application requirements.
Ergonomics and Operator Comfort
Don't overlook the importance of ergonomics and operator comfort when selecting a dispensing gun. Manufacturing processes can be demanding, and ensuring that operators can comfortably handle the gun for extended periods is essential. Look for features such as lightweight designs, ergonomic grips, and easy-to-use controls that reduce operator fatigue and improve overall productivity.
Reliability and Durability
Reliability and durability are key considerations when investing in a dispensing gun. A high-quality gun will be built to withstand the demands of your manufacturing environment and provide long-lasting performance. Consider the materials used in the gun's construction and look for trusted brands with a track record of producing reliable and durable products. Investing in a reliable gun will minimize downtime, reduce maintenance costs, and improve overall operational efficiency.
Expert Support and Customization Options
Partnering with a professional dispensing gun manufacturer like Haijing offers expert support and customization options. Manufacturers may have unique requirements that demand tailored solutions. Working with a reputable manufacturer allows you to tap into their expertise and explore customization options that align with your needs. Whether adjusting flow rates, incorporating specialized nozzles, a manufacturer like Haijing can provide valuable insights and solutions tailored to your application.
Choose Haijing for Your Dispensing Gun Needs
As a professional dispensing gun manufacturer, Haijing understands the importance of choosing the right tool for your adhesive application. We offer a wide range of dispensing guns tailored to various industries and applications. Our guns are designed with precision, efficiency, and reliability in mind, ensuring that you can achieve optimal results in your manufacturing processes.
By choosing Haijing, you can access our expertise, comprehensive support, and a commitment to delivering high-quality dispensing solutions. Our goal is to empower manufacturers with the right tools to maximize productivity and produce high-quality products consistently.