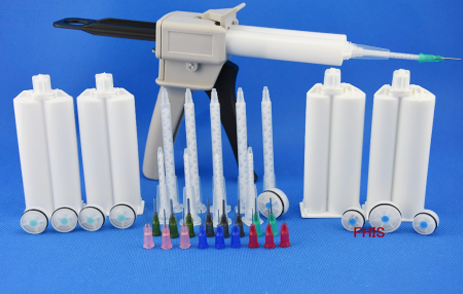 Epoxy dispensing guns are indispensable tools in various industries, enabling precise and controlled application of epoxy adhesives. However, using these tools comes with responsibilities, one of the most important being regulatory compliance. To ensure the safety of workers, protect the environment, and maintain product quality, it's crucial to adhere to relevant regulations and standards when working with epoxy dispensing guns. In this article, we will explore the significance of regulatory compliance in epoxy dispensing and provide insights into key guidelines and best practices.
Understanding the Importance of Regulatory Compliance
What is Regulatory Compliance?
Regulatory compliance refers to the process of adhering to laws, regulations, and industry standards relevant to a specific field of work. In the case of epoxy dispensing, these regulations primarily revolve around workplace safety, environmental protection, and product quality control.
Why Regulatory Compliance Matters
1. Safety: Epoxy dispensing often involves working with chemicals and machinery. Non-compliance can lead to accidents, injuries, and health hazards for workers. Complying with safety regulations ensures a secure working environment.
2. Environmental Protection: Improper disposal of epoxy materials or solvents can harm the environment. Regulatory compliance helps in minimizing the environmental impact of epoxy dispensing processes.
3. Product Quality: Adhering to regulations can also result in better product quality. Consistency and precision in epoxy dispensing, which are often required by regulations, lead to higher-quality end products.
4. Legal Consequences: Failure to comply with relevant regulations can result in legal consequences, fines, and damage to a company's reputation.
Key Regulations and Standards
Occupational Safety and Health Administration (OSHA)
OSHA in the United States sets forth regulations that pertain to workplace safety. When using epoxy dispensing guns, OSHA guidelines include ensuring proper ventilation in the workspace, providing adequate personal protective equipment (PPE), and training employees on safe handling procedures.
Environmental Protection Agency (EPA)
The EPA oversees regulations aimed at protecting the environment. When working with epoxy dispensing guns, these regulations often involve the handling, storage, and disposal of chemicals, solvents, and waste materials. Compliance with EPA guidelines ensures minimal environmental impact.
ISO Standards
The International Organization for Standardization (ISO) has developed various standards that relate to epoxy dispensing, including ISO 9001 (Quality Management Systems) and ISO 14001 (Environmental Management Systems). Companies that conform to these standards demonstrate their commitment to quality and environmental responsibility.
Best Practices for Regulatory Compliance
Conduct Employee Training
Training is key to ensuring that employees are aware of the regulations and guidelines relevant to epoxy dispensing. This training should cover proper handling of epoxy materials, safe operation of dispensing guns, and the use of necessary PPE.
Maintain Proper Documentation
Keeping detailed records of epoxy dispensing activities, safety measures, and environmental practices is essential. This documentation helps in demonstrating compliance during inspections and audits.
Implement Quality Control Measures
Quality control is not only important for the final product but also for regulatory compliance. Implement measures to ensure the accuracy and consistency of epoxy dispensing processes. Regular calibration of epoxy dispensing guns is a part of this.
Invest in Adequate Ventilation and Safety Equipment
Creating a safe working environment is a fundamental aspect of regulatory compliance. This includes proper ventilation to mitigate exposure to epoxy fumes and ensuring that workers have access to appropriate safety equipment.
Periodic Audits and Inspections
Regular audits and inspections of the epoxy dispensing process help in identifying areas of non-compliance and taking corrective actions promptly. These audits can be conducted both internally and by regulatory agencies.
Conclusion
Regulatory compliance is not an option but a necessity when working with epoxy dispensing guns. It safeguards the well-being of workers, protects the environment, and contributes to the production of high-quality end products. By understanding the relevant regulations, implementing best practices, and investing in training and equipment, businesses can ensure that their epoxy dispensing processes remain in accordance with the law.
Regulatory compliance is not only a requirement but also an opportunity to establish a reputation for responsible and high-quality work. When you work with epoxy dispensing guns, remember that safety, quality, and environmental protection go hand in hand with adherence to the rules and standards.
Haijing Bonding is a professional dispensing gun manufacturer with a commitment to providing high-quality epoxy dispensing solutions. Our range of dispensing guns is designed to meet industry standards and ensure precision, efficiency, and safety in epoxy dispensing processes. With our products, you can enhance your compliance with regulatory requirements while achieving optimal results in your applications. Contact Haijing Bonding for all your epoxy dispensing gun needs.