Regulatory Compliance and Dual Component Cartridges
Views: 2 Author: Site Editor Publish Time: 2023-09-30 Origin: Site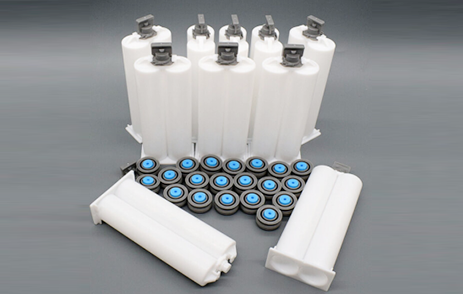 In the world of manufacturing and construction, precision and reliability are paramount. Dual component cartridges play a crucial role in achieving these standards by offering a convenient and efficient way to dispense and mix two-component materials. However, it's important to note that the use of dual component cartridges isn't without its regulatory considerations. In this article, we will explore the regulatory compliance aspects associated with dual component cartridges, ensuring that your projects meet the necessary standards and requirements.
Understanding the Dual Component Cartridge
Before delving into regulatory compliance, let's briefly recap what dual component cartridges are and why they are widely used in various industries.
Dual Component Cartridges (DCCs) are specialized containers designed to hold and dispense two-component materials. These materials often consist of a base component and a curing agent or catalyst. When properly mixed and applied, they can create strong bonds, coatings, adhesives, and sealants. DCCs are known for their precision in delivering the right mix ratio, making them invaluable in applications where consistency is key.
Regulatory Requirements for Dual Component Cartridges
When using dual component cartridges, it's essential to adhere to various regulatory standards and guidelines. The specific requirements may vary by industry, region, and the materials being dispensed. Here are some key regulatory aspects to consider:
1. Material Safety Data Sheets (MSDS)
Every chemical or compound used in dual component cartridges must have an associated Material Safety Data Sheet (MSDS). MSDS provides essential information about the material's properties, hazards, safe handling procedures, and disposal guidelines. Manufacturers and users of dual component cartridges should have easy access to these sheets to ensure safe handling and storage.
2. Mixing Ratios and Dispensing Accuracy
Accurate mixing ratios are critical in many applications. Deviating from the specified ratios can result in poor product performance or even safety hazards. Regulatory compliance often entails verifying that the dual component cartridge system consistently achieves the correct mix ratio as specified by the manufacturer.
3. Quality Assurance and Product Testing
Regulatory bodies may require rigorous quality assurance and product testing for dual component cartridges and the materials they dispense. This includes testing for strength, curing time, chemical resistance, and more. Compliance might also involve keeping detailed records of testing and quality control measures.
4. Environmental Regulations
Proper disposal of dual component cartridge waste is essential to meet environmental regulations. Some materials may be hazardous, and disposal methods must adhere to local and national environmental laws. Recycling or disposing of cartridges and materials in an eco-friendly manner is often mandated.
5. Occupational Health and Safety
Ensuring the safety of workers who handle dual component cartridges is a top priority. Compliance may involve providing personal protective equipment (PPE), proper ventilation systems, and training programs to minimize exposure to potentially harmful chemicals.
Company Spotlight: Haijing - Your Trusted Dual Component Cartridges Manufacturer
When it comes to sourcing high-quality dual component cartridges that meet regulatory compliance standards, Haijing is a name you can trust. We are a professional manufacturer dedicated to producing reliable and precision-engineered dual component cartridges for a wide range of applications.
Why Choose Haijing?
Exceptional Quality: Haijing products are manufactured to the highest quality standards, ensuring that your materials are dispensed accurately and reliably.
Compliance Expertise: We understand the importance of regulatory compliance. Our dual component cartridges are designed and tested to meet or exceed industry-specific regulations.
Custom Solutions: Haijing offers customizable options to meet your unique project requirements. Whether it's a specific mix ratio or cartridge size, we can tailor our products to your needs.
Sustainability: We are committed to environmental responsibility. Our eco-friendly manufacturing processes and recyclable materials reflect our dedication to a greener future.
Global Reach: Haijing serves clients worldwide, offering efficient and timely shipping options to meet your project deadlines.
When you choose Haijing, you're not just getting dual component cartridges; you're partnering with a company that values precision, compliance, and sustainability.
Conclusion
In conclusion, regulatory compliance is a critical aspect of using dual component cartridges in various industries. Understanding and adhering to the relevant standards and guidelines is essential for safety, product quality, and environmental responsibility. For reliable, compliant dual component cartridges, trust Haijing as your manufacturing partner. Contact us today to discuss your specific needs and discover how we can help you achieve your project goals while meeting all regulatory requirements.