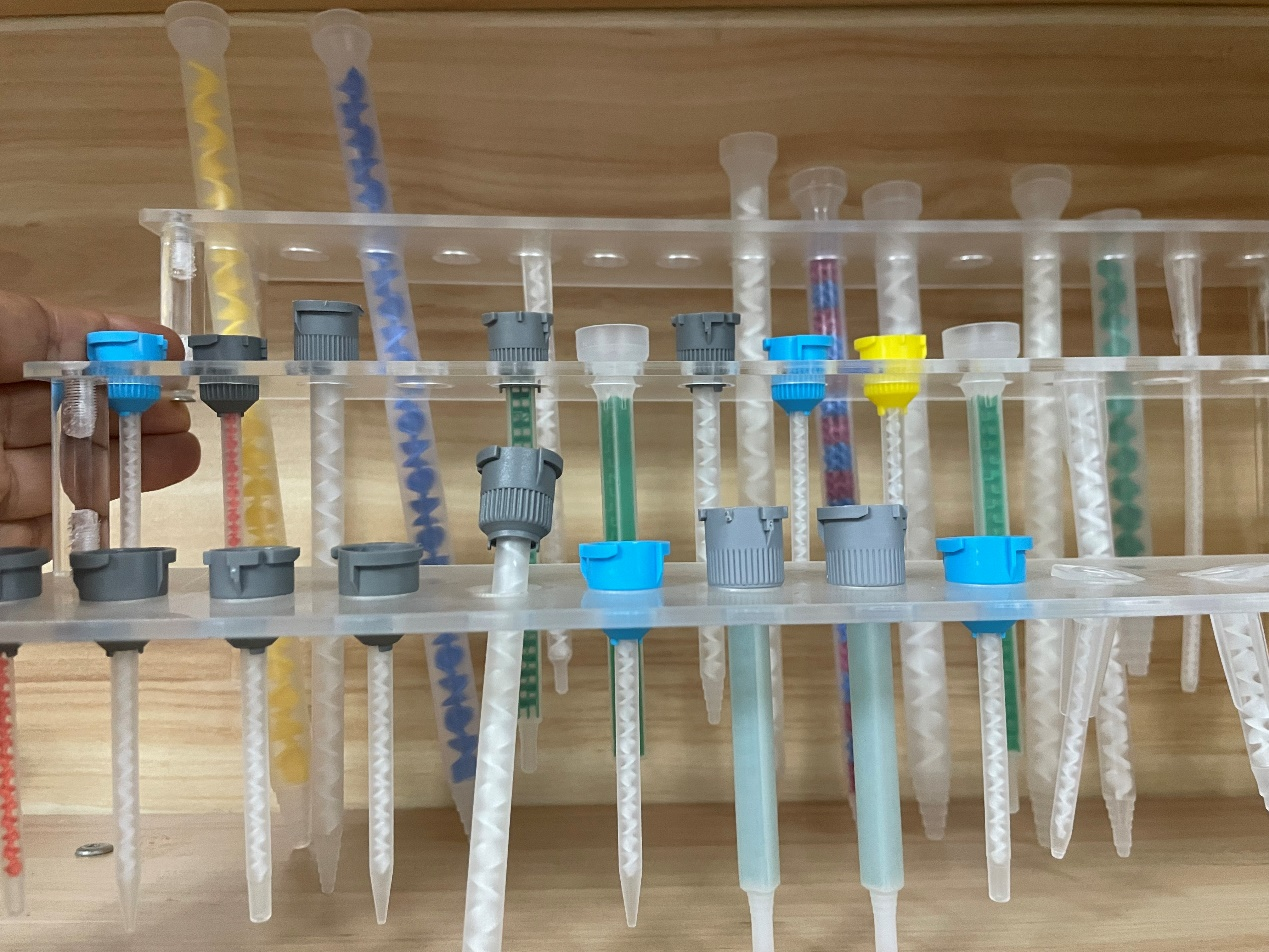 In various industries, the need for efficient and precise mixing of fluids is paramount. Traditional mixing methods often involve manual labor or mechanical mixers with moving parts. However, the advent of static mixers has revolutionized the mixing process. In particular, plastic static mixers have gained popularity due to their versatility and cost-effectiveness. This article will explore what plastic static mixers are, how they work, and their wide range of applications.
What Are Plastic Static Mixers?
Plastic static mixers are devices designed to blend fluids without any external power source. They consist of stationary mixing elements or baffles enclosed within a plastic housing. As fluids pass through the mixer, the elements create turbulence and induce thorough mixing by dividing, redirecting, and recombining the flow streams. The result is a homogenous mixture with consistent composition and properties.
How Do Plastic Static Mixers Work?
Plastic static mixers work on the principle of flow division and radial mixing. When two or more fluid streams enter the mixer, they encounter the stationary mixing elements strategically positioned within the housing. These elements create turbulence, which causes the fluids to divide into numerous thinner layers. As the fluids flow through the narrow channels the mixing elements create, they undergo radial mixing, where the layers intermingle and blend. This process continues as the fluids pass through subsequent elements, ensuring complete and uniform mixing before exiting the mixer.
Advantages of Plastic Static Mixers
Plastic static mixers offer several advantages over traditional mixing methods. Here are some key benefits:
Cost-Effectiveness
Plastic static mixers are more cost-effective than dynamic or traditional mixing equipment. They are typically made from durable, readily available and affordable plastic materials. Moreover, plastic static mixers have a long service life and require minimal maintenance, reducing business operational costs.
Easy Installation and Integration
Plastic static mixers are lightweight and compact, making them easy to install and integrate into existing piping systems or equipment. They can be easily retrofitted into the process without extensive modifications. The simplicity of their design allows for seamless integration, saving time and resources during installation.
Energy Efficiency
Unlike dynamic mixers that require external power sources, plastic static mixers operate solely based on fluid flow. They do not consume any additional energy, resulting in energy savings for the operation. This makes them environmentally friendly and reduces overall energy costs for businesses.
Wide Range of Chemical Compatibility
Plastic static mixers are available in various materials, such as polypropylene and POM. Each material offers different chemical resistance properties, allowing for compatibility with a wide range of fluids and chemicals. This versatility makes plastic static mixers suitable for various applications across industries.
Uniform Mixing and Homogeneous Output
Plastic static mixers ensure thorough mixing and produce a homogenous output due to their efficient design. The precise arrangement of the mixing elements within the housing promotes turbulence and maximizes intermixing of the fluid streams. This results in the mixed fluids' consistent composition and properties, ensuring reliable and high-quality end products.
Applications of Plastic Static Mixers
Plastic static mixers find applications in a wide range of industries and processes. Some common applications include:
Chemical Processing
In chemical processing, plastic static mixers blend and react different chemicals. They facilitate the efficient mixing of reactants, ensuring uniform distribution and optimal reaction kinetics. Plastic static mixers are employed in various chemical processes, such as polymerization, neutralization, and emulsion formation.
Water and Wastewater Treatment
Plastic static mixers play a crucial role in water and wastewater treatment processes. They are used for chemical dosing, flocculation, pH adjustment, and disinfection. By thoroughly mixing chemicals and additives, plastic static mixers enhance the efficiency of water treatment processes and help achieve desired water quality standards.
Adhesive and Sealant Manufacturing
Producing adhesives and sealants requires precisely mixing different components to achieve the desired properties. Plastic static mixers are widely used in adhesive and sealant manufacturing processes to ensure consistent mixing and uniform distribution of additives, fillers, and curing agents. This results in high-quality and reliable adhesive products.
Food and Beverage Industry
Plastic static mixers find applications in the food and beverage industry for blending ingredients, flavorings, and additives. They are commonly used to produce sauces, beverages, dairy products, and processed foods. Plastic static mixers provide efficient and hygienic mixing, maintaining the integrity of the food products and ensuring consistent taste and texture.
Pharmaceutical and Biotechnology
Precise mixing is crucial for drug formulation, vaccine production, and bioprocessing in pharmaceutical and biotechnology applications. Plastic static mixers offer a sterile and controlled environment for blending active pharmaceutical ingredients, excipients, and buffers. They enable efficient mixing while minimizing the risk of contamination, ensuring the quality and efficacy of pharmaceutical products.
Petrochemical Industry
The petrochemical industry extensively utilizes plastic static mixers for various processes, including blending fuels, additives, and catalysts. Plastic static mixers enable the efficient mixing of different hydrocarbon streams, ensuring the final products' uniform composition and desired properties. They are also used in refinery operations and polymer production processes.
Cosmetics and Personal Care Products
In the cosmetics and personal care, plastic static mixers blend ingredients, fragrances, and colorants. They ensure the uniform mixing of different components, enabling the production of consistent and high-quality cosmetic products, such as creams, lotions, and hair care formulations.
Conclusion
Plastic static mixers are versatile, cost-effective, and efficient for blending fluids in various industries. They offer several advantages: cost savings, easy installation, energy efficiency, chemical compatibility, and uniform mixing. Plastic static mixers find applications in diverse industries, such as chemical processing, water treatment, adhesive manufacturing, food and beverage production, pharmaceuticals, petrochemicals, and cosmetics. Businesses can use plastic static mixers to enhance their mixing processes, improve product quality, and achieve reliable and consistent results.
In Haijing, we provide various types of plastic static mixers to meet your different project needs, and we also offer customized services, which can be customized according to your requirements to customize the perfect solution for you. Contact us and request a free quote.