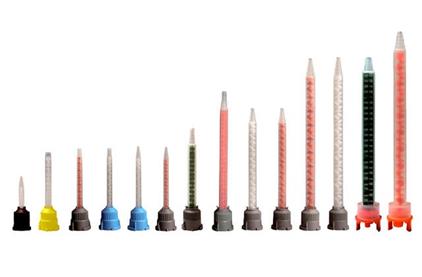 Static mixers are ingenious devices used in various industries for blending and mixing liquids. Unlike dynamic mixers, which rely on moving parts, static mixers achieve mixing without any mechanical components. They utilize a unique design to create turbulence and promote thoroughly blending liquids. In this article, we will delve into the working principle of static mixers and explore the intricacies of their operation.
The Design of a Static Mixer
A static mixer consists of a stationary housing or pipe with multiple internal elements designed to disrupt the flow of liquids and promote mixing. These elements are typically in the form of baffles, blades, or channels arranged in a specific pattern within the mixer. These elements' precise arrangement and shape are crucial to achieve efficient mixing.
The most common static mixer design is the inline mixer inserted into a pipeline. However, static mixers can also be used as mixing plates or cartridges in specialized applications.
The Working Principle of Static Mixer
When two or more liquid streams enter a static mixer, they are forced to flow through the internal elements of the mixer. As the liquids pass through the mixing elements, they are divided, redirected, and recombined multiple times. This creates turbulence and intense interfacial contact, leading to the blending and mixing of the liquids.
The internal elements of a static mixer are designed to induce specific flow patterns and increase the interfacial area between the liquids. The most common types of internal elements found in static mixers include:
1. Blades or Elements: These three-dimensional elements create additional turbulence and promote mixing by dividing and redirecting the liquids. Blades may have various shapes, such as helical, twisted, or spiral, depending on the desired mixing effect.
The combination and arrangement of these elements in a static mixer determine the degree of mixing achieved. Manufacturers carefully design static mixers based on the application's requirements to ensure optimal mixing efficiency.
2. Baffles: These are stationary flat plates or sheets extending across the mixer's diameter. They are typically arranged diagonally or in a crisscross pattern. Baffles obstruct the flow path, causing the liquids to divide, mix, and recombine.
3. Channels: Channels are small, flow-directing elements evenly distributed within the mixer. They promote chaotic mixing by introducing additional flow disturbances and enhancing intermixing between the liquids.
Benefits of Static Mixers
Static mixers offer several advantages, making them popular in various industries. These benefits include:
1. Simple Operation: Static mixers do not require any external power source or moving parts. They rely solely on the flow of the liquid streams to achieve mixing, resulting in a simple and reliable operation.
2. Low Maintenance: Since static mixers lack mechanical components, they require minimal maintenance. This reduces downtime and maintenance costs for businesses.
3. Uniform Mixing: Static mixers can achieve a high level of mixing uniformity. The repeated splitting, redirecting, and recombining of the liquids result in a thoroughly blended mixture.
Wide Range of Applications: Static mixers can be used in various industries, including chemical processing, wastewater treatment, food and beverage production, pharmaceutical manufacturing, and more. They are suitable for blending liquids with various viscosities and can handle corrosive or abrasive fluids.
Applications of Static Mixers
Static mixers have extensive use in numerous industries for various applications. Some common applications include:
Chemical Industry
Static mixers are widely used in chemical processing for blending different chemicals, additives, or dyes. They ensure consistent mixing in various processes, such as polymerization, emulsification, and reaction kinetics. The precise mixing achieved by static mixers enhances product quality, reduces reaction times, and improves process efficiency in the chemical industry.
Water and Wastewater Treatment
In water and wastewater treatment plants, static mixers are employed for various purposes, including chemical dosing, pH adjustment, coagulation, and flocculation. They ensure the thorough blending of chemicals with the water or wastewater, leading to effective treatment processes and optimal removal of contaminants.
Food and Beverage Production
Static mixers play a vital role in mixing ingredients, flavors, and additives in the food and beverage industry. They ensure consistent blending of liquids, such as syrups, sauces, dairy products, and beverages, resulting in uniform taste, texture, and quality.
Pharmaceutical Manufacturing
Pharmaceutical manufacturing requires precise and homogeneous mixing of active pharmaceutical ingredients (APIs), excipients, and other components. Static mixers blend, emulsify, dissolve, and encapsulate to achieve uniform drug formulations and enhance product efficacy.
Petrochemical Industry
Static mixers find applications in the petrochemical industry for processes like blending fuels, additives, and lubricants. They ensure proper mixing of different components, enhancing product performance, stability, and quality control.
Conclusion
Static mixers offer a unique and efficient method for blending liquids without the need for moving parts. Through their clever design and internal elements, static mixers create turbulence and promote thorough mixing. They find applications in various industries, including chemical processing, water treatment, food production, pharmaceutical manufacturing, and petrochemicals.
The benefits of static mixers, such as simple operation, low maintenance, uniform mixing, and versatility, make them an attractive choice for businesses seeking efficient and reliable blending solutions. Understanding the working principle of static mixers and their diverse applications can help industries make informed decisions when selecting the appropriate mixer for their specific needs.
Static mixers are invaluable tools in liquid blending and mixing, whether it's achieving consistent chemical reactions, improving water treatment processes, ensuring homogeneous drug formulations, or enhancing product quality in food and beverage production.
Haijing Static Mixers offer unparalleled performance and reliability in liquid blending. Our carefully designed mixers ensure efficient and uniform mixing without the need for moving parts. With simple operation, low maintenance, and versatile applications, Haijing Static Mixers are the ideal choice for businesses seeking superior blending solutions. Experience the difference with Haijing and elevate your blending processes today!