Disposable Static Mixers in the Pharmaceutical Industry
Views: 5 Author: Site Editor Publish Time: 2023-09-18 Origin: Site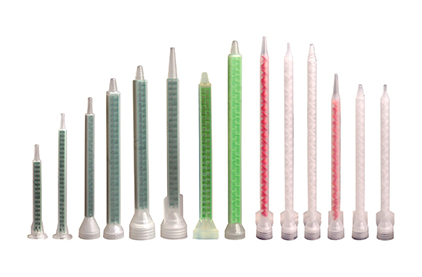 In the world of pharmaceutical manufacturing, precision, consistency, and sterility are paramount. Any deviation from these standards can result in subpar products, compromised safety, and regulatory headaches. That's where disposable static mixers come into play, revolutionizing how pharmaceutical companies approach mixing and blending processes. In this article, we will explore the crucial role of disposable static mixers in the pharmaceutical industry, their benefits, applications, and why they are a game-changer for this highly regulated sector.
Understanding the Importance of Mixing in Pharmaceuticals
Mixing is a fundamental process in pharmaceutical manufacturing. Whether it's blending active pharmaceutical ingredients (APIs) with excipients, preparing suspensions, or ensuring homogeneity in drug formulations, precision mixing is critical for product quality and efficacy. Traditional methods of mixing in pharmaceuticals involve equipment with intricate designs and complex cleaning procedures. However, disposable static mixers are changing the game.
The Advantages of Disposable Static Mixers
Disposable static mixers offer a host of advantages that make them the go-to choice for pharmaceutical manufacturers:
1. Sterility and Contamination Control
In the pharmaceutical industry, maintaining sterility and preventing cross-contamination are non-negotiable. Disposable static mixers are made from materials that meet the industry's stringent requirements for cleanliness and can be pre-sterilized before use. This eliminates the risk of contamination and the need for complex cleaning procedures, which can be time-consuming and costly.
2. Reduced Downtime and Setup Costs
Traditional mixers often require extensive cleaning and validation procedures between batches. Disposable static mixers eliminate this downtime as they are simply discarded after use. This not only reduces production interruptions but also lowers setup costs associated with cleaning and validation.
3. Precision Mixing
Disposable static mixers are designed for precise and consistent mixing, ensuring homogeneity in pharmaceutical formulations. This level of accuracy is crucial for dosing accuracy and overall product quality.
4. Customization
Pharmaceutical manufacturers often deal with a wide range of products and formulations. Disposable static mixers can be customized to meet specific flow rates, shear requirements, and materials of construction, making them versatile tools for various applications.
Applications of Disposable Static Mixers in Pharmaceuticals
Disposable static mixers find applications throughout the pharmaceutical manufacturing process:
1. API Mixing
Blending APIs with excipients or other components is a critical step in drug formulation. Disposable static mixers ensure uniform distribution of the API, enhancing the consistency and efficacy of the final product.
2. Suspensions and Emulsions
Many pharmaceutical products, such as suspensions and emulsions, require thorough mixing to maintain stability and prevent settling. Disposable static mixers are ideal for achieving the required homogeneity.
3. Buffer and Media Preparation
In biopharmaceutical production, buffer and media preparation must meet strict standards. Disposable static mixers help ensure the precise composition and sterility of these critical solutions.
4. Final Formulation
In the final formulation stage, various components are combined to create the finished pharmaceutical product. Disposable static mixers play a crucial role in achieving consistent and high-quality formulations.
The Future of Mixing in Pharmaceuticals
As the pharmaceutical industry continues to evolve, so too will the technology used in manufacturing. Disposable static mixers are expected to play an even more prominent role in pharmaceutical processes. Advancements in materials, design, and automation will further enhance their capabilities, offering pharmaceutical manufacturers greater flexibility and efficiency.
About Haijing
Haijing is a professional static mixer manufacturer dedicated to providing innovative solutions for the pharmaceutical industry. With a focus on precision, sterility, and customization, Haijing's disposable static mixers are trusted by pharmaceutical companies worldwide.
For over a decade, Haijing has been at the forefront of static mixing technology, delivering reliable and high-performance mixing solutions. Their commitment to quality and innovation has earned them a reputation as a trusted partner for pharmaceutical manufacturers seeking to improve their processes.
Conclusion
disposable static mixers have revolutionized pharmaceutical manufacturing by ensuring sterility, reducing downtime, and delivering precise and consistent mixing. As the pharmaceutical industry continues to evolve, these mixers will play a pivotal role in achieving the high standards of quality and efficiency demanded by regulators and consumers alike.