Advantages of Using Dual Cartridges Epoxy Guns for Bonding Applications
Views: 4 Author: Site Editor Publish Time: 2023-08-27 Origin: Site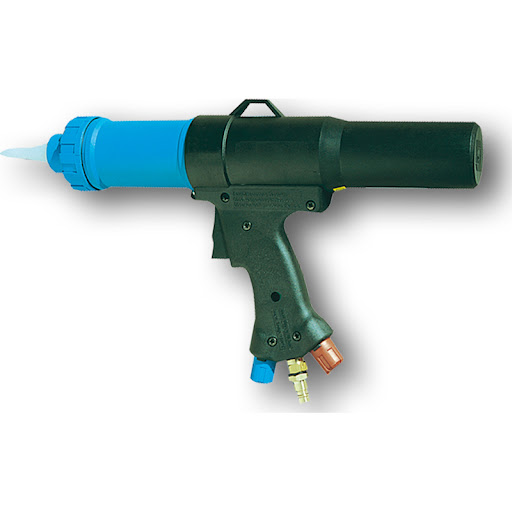 When it comes to adhesive bonding applications, precision, reliability, and efficiency are paramount. In recent years, the use of dual cartridges epoxy guns has gained significant traction in various industries due to the numerous advantages they offer. These advanced dispensing tools provide a streamlined and controlled approach to adhesive application, making them a preferred choice for bonding tasks. In this article, we'll delve into the key advantages of using dual cartridges epoxy guns for bonding applications.
1. Accurate Mixing and Dispensing
One of the primary advantages of using dual cartridges epoxy guns is their ability to accurately mix and dispense two-part adhesives. Dual cartridges are designed with separate compartments for each component of the adhesive, ensuring that the correct mixing ratio is achieved every time. As the adhesive is dispensed through the gun, it passes through a static mixer, which thoroughly blends the components before application.
This precise mixing process eliminates the need for manual blending, reducing the chances of errors in the mixing ratio. The result is a consistently mixed adhesive that ensures optimal bonding performance and product quality.
2. Reduced Waste and Material Savings
Traditional adhesive mixing methods can lead to wastage, as excess adhesive might be mixed but not used immediately. Dual cartridges epoxy guns address this issue by dispensing only the required amount of adhesive, minimizing waste. The accurate mixing and controlled dispensing mean that you use exactly the amount of adhesive needed for each application, saving both material costs and reducing environmental impact.
3. Improved Efficiency and Productivity
Dual cartridges epoxy guns streamline the adhesive application process, leading to increased efficiency and productivity. With manual mixing, the adhesive needs to be prepared separately before each application, consuming valuable time and effort. In contrast, using dual cartridges epoxy guns allows for on-the-spot mixing and immediate dispensing, eliminating the need for pre-mixing and reducing downtime.
This efficiency boost is particularly advantageous in high-volume production environments, where time savings directly translate into increased output and overall productivity.
4. Consistency in Bonding Performance
Achieving consistent bonding performance is crucial in industries where product quality and reliability are non-negotiable. Dual cartridges epoxy guns ensure that each dispensed adhesive batch is consistently mixed, leading to uniform bonding properties across multiple applications.
Whether you're bonding substrates for aerospace components, medical devices, or electronics, the consistency offered by dual cartridges epoxy guns results in reliable and repeatable bonds that meet stringent industry standards.
5. Minimized Operator Error
Manual adhesive mixing is susceptible to human errors, such as inaccurate measurement of components or inconsistent blending. Dual cartridges epoxy guns greatly minimize operator error by automating the mixing process. The precise engineering of these guns, along with the integrated static mixers, ensures that the adhesive components are mixed correctly and homogeneously, regardless of the operator's skill level.
6. Versatility in Application
Dual cartridges epoxy guns are versatile tools suitable for a wide range of bonding applications. They can handle various types of adhesives, from epoxies and polyurethanes to acrylics and silicones. This versatility makes them ideal for industries spanning automotive, electronics, construction, and more.
Whether you're bonding different materials, working with varying viscosities, or addressing specific application requirements, dual cartridges epoxy guns offer the flexibility needed to tackle diverse bonding challenges.
Conclusion
The advantages of using dual cartridges epoxy guns for bonding applications are clear and far-reaching. From accurate mixing and reduced waste to enhanced efficiency and consistent bonding performance, these advanced dispensing tools play a pivotal role in achieving optimal results across industries. When precision, reliability, and productivity are paramount, dual cartridges epoxy guns offer a practical and effective solution for adhesive bonding tasks.
At Haijing, we specialize in manufacturing professional epoxy dispensing guns, including advanced dual cartridges epoxy guns. Our commitment to innovation and quality ensures that our dispensing tools deliver exceptional performance in bonding applications. With features designed to enhance accuracy, efficiency, and reliability, our dual cartridges epoxy guns are trusted by industries worldwide. Contact us today to explore how our products can elevate your bonding processes.