How to choose a proper static mixer?
Views: 18 Author: Site Editor Publish Time: 2023-04-11 Origin: Site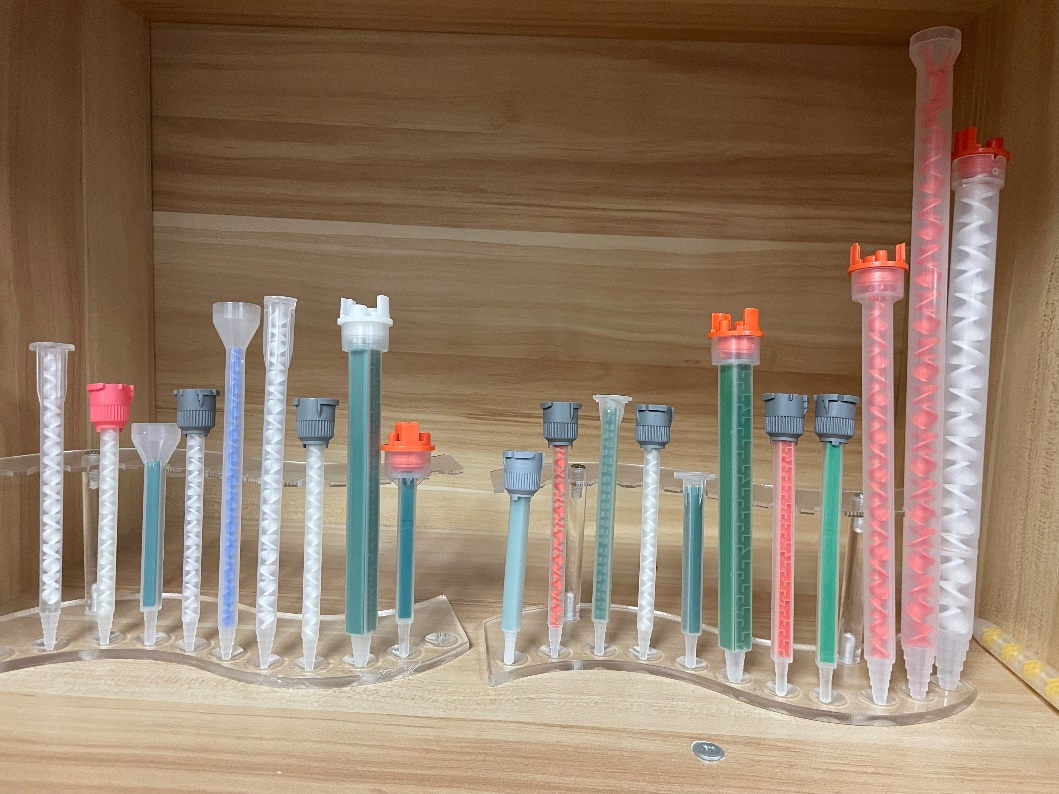 First of all, you need to know what kind of mixing system is compatible with your current cartridges or your equipment. There are 4 major systems – A, B, C, and F system. A and B systems are for low-volume cartridges like 50ml and 100ml. C and F systems are for high-systems like 200ml, 400ml, and 600ml. The major difference of them are the connection port. You need to make sure they fit onto your cartridge or your dispensing machines.
Determine the fluid properties: Consider the viscosity, density, and flow rate of the fluids being mixed. These properties will impact the required size and configuration of the mixer.
Determine the size: The size of the mixer depends on the flow rate and viscosity of the fluids. The diameter and length of the mixer should be large enough to handle the flow rate, while the number of mixing elements should be sufficient to provide the desired mixing quality.
Consider the material: Choose a material that is compatible with the fluids being mixed and the operating conditions, such as temperature and pressure.
Evaluate performance: It is important to test the mixer in the actual application to determine the mixing quality and efficiency. This will help you verify whether the selected mixer design and size is appropriate for the application.